The Wellness Wall
The Wellness Wall was created for a two day workshop, at IDEO, hosting 20 of the nation's top HR directors. It was created to be an interactive installation highlighting the simple pleasures that inspire, unite and move us all. Prompts were built into the mural and all guests were invited to respond on the post-its. The prompts were "______ inspired me do." "______ made my day." and "________ is just a small thing I do, but it keeps me well."
The mural's design was inspired by the idea that lasting change does not occur in one big sweep, rather it happens through a series of several tiny acts building on each other. Standing near the post-it wall, your field of vision will only see one or two colors at a time, it is only in stepping back can you detect the transformation.
Constructing engaging installations to capture the pulse of an audience is a personal passion.
Project Lead: David Fetherstonhaugh
Creative Director & Designer: Annessa Braymer
Environmental Designer: Li Xu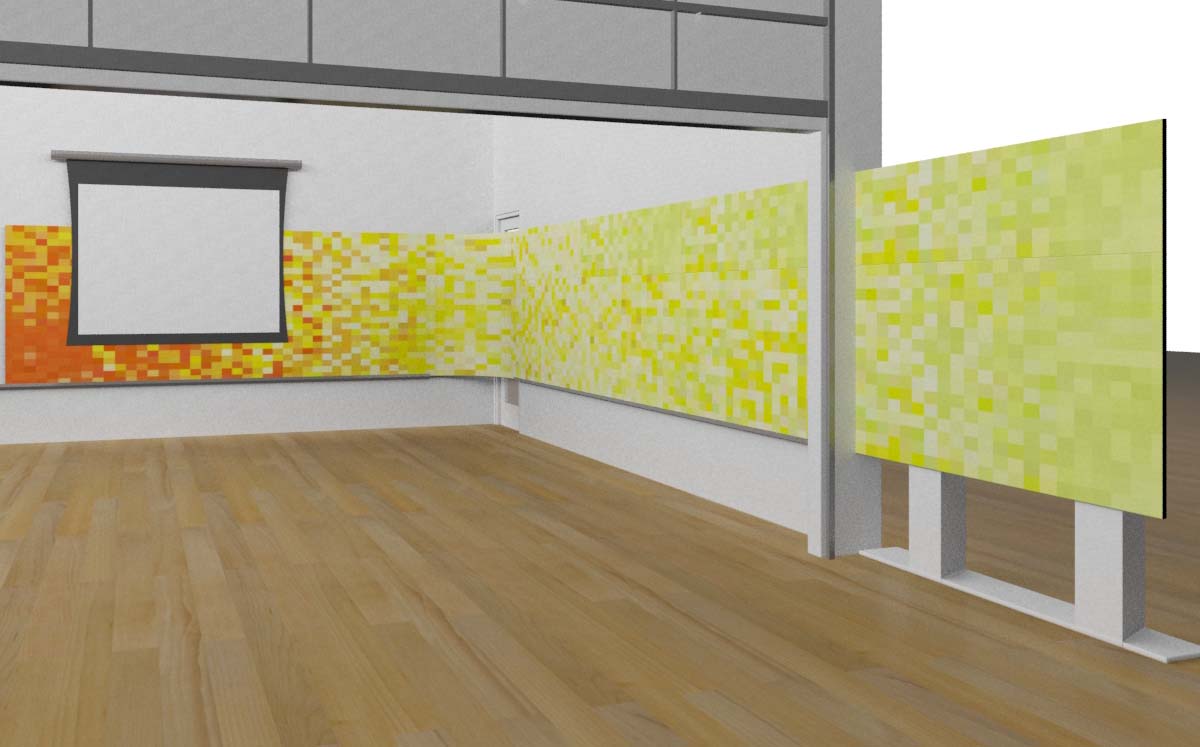 Rendering by Li Xu